SAP Integration & Business Technology Platform (BTP)
Sapere is a personal company, we bring ourselves into every project. We care about getting the best possible job done simply by taking responsibility and creating good solutions – nothing less.
Your BTP and Integration Architecture experts
Sapere is not your regular consultancy. At Sapere you talk directly with a consultant who knows his stuff. We don't have SDM's or a ticket system. We are all originating as extremely specialised integration consultants within SAP PI/PO, Mulesoft, Boomi and Azure LogicApps. With the combined knowledge from these platforms, we have become experts within SAP BTP and the Cloud-based Integration Suite. We take pride in doing complex tasks within architecture advisory, implementations and configuration – we love an issue that seems too complex to solve and we take pride in taking over responsibility of issues while securing good communication. We are not afraid to get our hands dirty – and we deliver with a high productivity – because we love what we do! Whole-hearted and honest [period]
How do I get started with the SAP Business Technology Platform?
What opportunities do I have with SAP's Integration Suite?
How can we utilize API Management solutions?
Should I move from SAP ECC to SAP S/4HANA?
Whatever problem you are facing – we are the perfect match. We are not doing our job. We are enjoying our hobby which happens to be our job!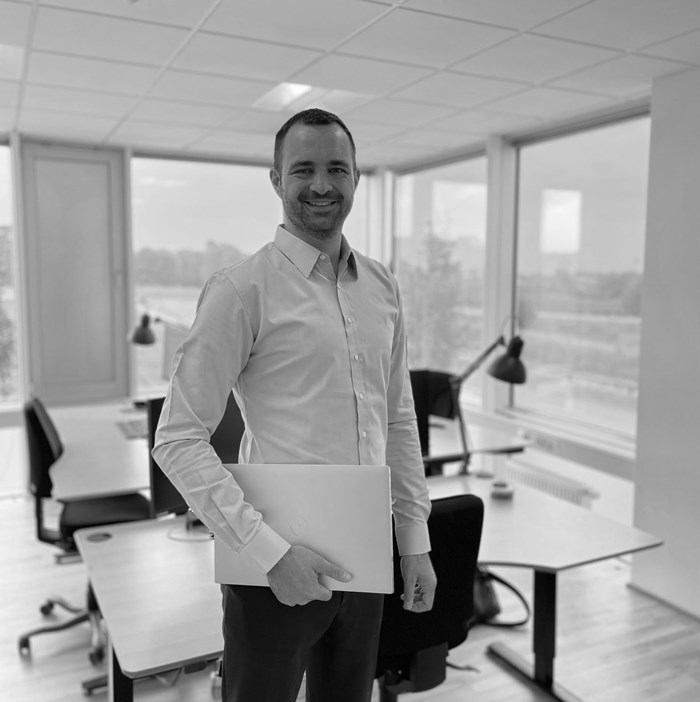 We help you through the most complicated projects
With over 100 years of collective expertise in the Integration domain and SAP development, SAPERE stands as a distinguished partner for enterprise and pharmaceutical sector projects. We take pride in collaborating with our industry-leading customers across diverse industries.
With our deep understanding of the technology, we know how to take responsibility and create successful solutions.







"We got what was promised – and more. On time and within budget. Already in the early stages of our collaboration it became apparent that SAPERE not only possess the right skills, but also is a reliable and trusting partner. We have now decided to prolong our collaboration with a support agreement. Making sure that we continuously maintain our systems."

SAP Business Technology Platform (BTP)
At Sapere we are experts in architecture and management and implementation of solutions on SAP Business Technology Platform.
We have supported multiple clients with their BTP journeys.
Helping them from the early stages to understand the value the platform can have in your IT landscape.
Setup roadmaps and governance
Empower projects teams to best utilize the platform
Implementation of complex solutions
Operation across your enterprise.
For regulated industries, Data Protection, Risk Assessments, Qualification and Validation
We will help secure the success of your digitalization projects, security the correct use of the technology to manage your operation costs.
It does not matter what you call it: SAP Cloud Platform, BTP, Neo, Cloud Foundry; we can help you with it.

SAP Integration Suite
(CPI, API Mgmt.)
We are your go-to consultancy when it comes to SAP Integration Suite and Second-to-none on the Danish market.
BTP Account Management
Setup and Configuration in Neo and Cloud Foundry
Single-Sign-On, Transport Management, Alert Management, Principal Propagation. 
Interface Development and Operations
Migrations to Cloud Platform Integration
We are masters of building governance that can actually can be applied, and we living it. Ensuring that it's pragmatic and easy to comply. We apply our best practices and principals with our customer and in our day-to-day work. 
Sapere understand the synergies that SAP BTP Integration Suite (SAP BTP/IS/CPI) and other Cloud Services as Workflow, Business Rules, API Management, Open Connectors, Mobile Services, OData Provisioning, Machine Learning, IoT.
SAP Process Orchestration (PI/PO/PRO)
Our expertise is result years of experience with SAP PI/PO. We have tried it all, so we dare to state, that we can fix all the issues you might face, herunder:
Landscape design, sizing and basic configuration
End-to-End Interface design, development & operations
Orchestrations in BPM
Qualification & Validation,
A2A,A2C,B2B & EDI
Performance and Architecture
Cloud & Enterprise REST APIs
Adapter Modules and Adapters development
Migrations from other platform to SAP PO to SAP CPI.
Experts in integrations to-and-from your core SAP systems, in any business processes or module: Logistics, Warehouse Management, FI/CO, MES, Procurement, ATTP, Productions supply.
Want to kill your old SeeBurger B2B implementation? We'll help you with that as well.
Solution Integration with Enterprise Applications

SuccessFactors Employee Central and Payroll, Concur, Ariba, ICH and eDocument, S/4HANA Cloud

SAP's Business Suite, ABAP and Integration development for ECC, HCM, SRM, WMS/EWM, ATTP, OER/AII, GBT

Manufacturing Execution Warehouse Management with SAP MES/WMS, Werum PAS-X, Antares Vision.

In the Regulated Pharma industry, Interfaces for laboratory systems  solution providers LabVantage and LabWare.

Interfaces to Veeva Vault Platform and industry solutions fir Clinical, Quality and RIM